Christchurch Experiences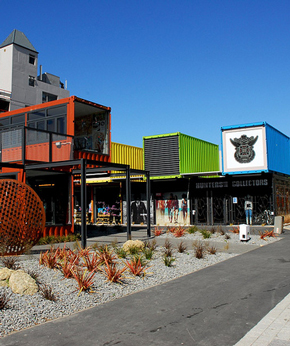 Christchurch was New Zealand's most English city with its city square, neo-Gothic cathedral and the river Avon meandering through the city centre - but it also has a modern funky Kiwi ambience which keeps it vibrant and alive. This is to the fore since the earthquakes, and our city is changing daily. This provokes much debate both locally and nationally, and we welcome discussion on all aspects of our traditions old and new.
The mix of heritage buildings, cutting edge shops and galleries, public gardens, haute cuisine, modern and ethnic restaurants, gracious tree-lined avenues and ambling inner-city rivers, juxtaposed with deconstruction and construction sites, provide plenty to see and do and Arthur's Court Motor Lodge is just minutes away from the action.
The Canterbury Museum features colonial history, bird dioramas, Maori taonga (treasures) and an Antarctic gallery. It is on the edge of the 161 hectare Botanical Gardens and Hagley Park which combine beautifully maintained gardens and mature woodlands and a golf course.
Try the International Antarctic Centre, Orana Park, the Christchurch Gondola and the Air Force Museum. And there's more: you can punt down the Avon River to view the city, visit the Christchurch casino, eat at an eclectic range of restaurants, experience the vibrant bar scene and shop 'til you drop at the iconic Ballantynes department store in the ReStart Mall, or many other chic and unique shops. Christchurch has an excellent public transport system.
Check out Willowbank Wildlife Reserve, where you can view the kiwis foraging in the kiwi house, try Kotane - the Maori Experience for an authentic Maori moment and dine in their New Zealand cuisine restaurant.
Things not to miss while in staying in Christchurch: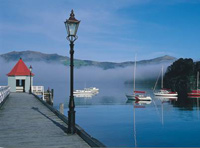 Visit Akaroa, a French village on Banks Peninsula, approximately 80 minutes drive from the city, for the experience of a lifetime going out on the Harbour Cruise or swimming with the endangered Hectors Dolphins. There are so many sights to see on the way – just ask us about them!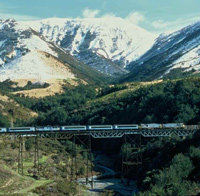 Another experience is the TranzAlpine train journey through Arthur's Pass to the West Coast and back, viewing the Alpine High Country and our unique braided rivers, followed by the temperate rain forest of the Coast.
A three day stay should be your minimum time to enjoy this beautiful corner of New Zealand.