Luxury Accommodation in Christchurch NZ
Arthur's Court Motor Lodge is in the heart of the recovering Christchurch city that closes to restaurants, shops and supermarket. If you are looking for spacious rooms, modern facilities, newly renovated rooms, a calming atmosphere and luxurious bedding for a great night's stay, then choose Arthur's Court Motor Lodge.
We offer a wide range of Christchurch luxury accommodation. For visitors, executives and couples looking for high-quality suites, we offer Superior Triple Studios, Executive Studios and our Deluxe One Bedroom Apartment. All rooms are self-contained with cooking facilities. For honeymooners and couples looking for a romantic stay, we have our lavish 18 jetted spa suite. For families that need extra beds, we offer a range of family accommodation, rooms and apartments.

Newly Renovated, Modern Facilities
Every room is fitted with the latest electronics and facilities. Each room has at least one large flat screen TV in their own lounge. Each Smart Android TV has Freeview and free complimentary Netflix and Disney+ accounts. All rooms have FREE Unlimited Fibre WIFI Internet with download speed up to 900 Mbps.great for leisure and work.
For easy access, our luxury motel is a single-storey complex. All units are on the ground floor with spacious car parking right outside your door, under a video security system. Double glazing cuts sound and individually controlled heat pumps provide warmth in winter and air conditioning.

Enviro: Clean & Healthy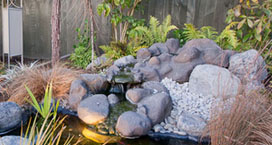 At Arthurs Court Motor Lodge, we care about the health and well-being of our guests, we want them to be in the cleanest environment where they staying. We made a conscious effort to meet this goal not only for the environment but for our guests as well.
We strive to be one of the cleanest motels in New Zealand. To achieve this, we use non-chemical probiotic cleaning products. Not only is this great for an allergy-free stay, but it makes us the one of the cleanest accommodation provider in Christchurch. After each guest's departure, we spray the mattress with PIP allergy-free probiotic bacteria so any dust-mites are destroyed. This helps give a good night's sleep as no dust from the bed is breathed in during the night. We use a steam cleaner regularly in the bathroom and kitchen areas for a deep clean without chemicals. Even the toilet seats are removed and sanitised between guests.
Your friendly hosts, Leon and Vivien look forward to welcoming you to Christchurch. They will be on-hand to help you personalise your Christchurch experience, provide advice that only the locals know and to go out of their way to help you with whatever you need. For more information, please contact us, or book now.